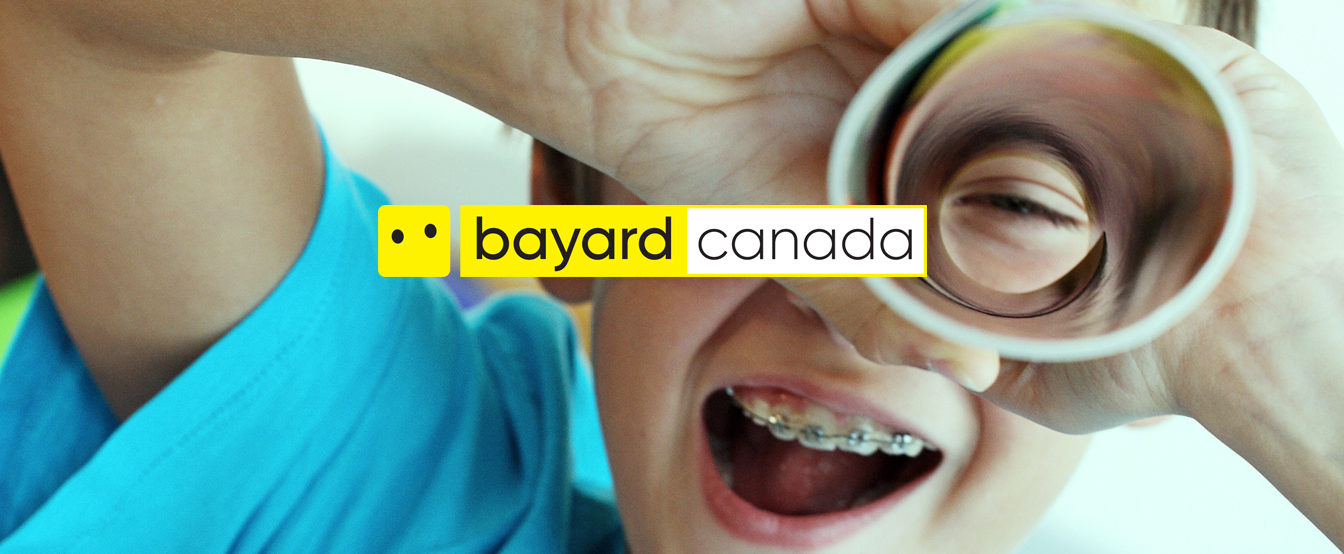 Cultivating young minds
Bayard Jeunesse Canada publishes the Canadian versions of the magazines Pomme D'Api and J'aime Lire. Bayard Jeunesse Canada is also co-editor of science magazines Les Débrouillards and Les Explorateurs and is responsible for the distribution of the magazines of Bayard S.A. (France) and Milan Press.
Bayard Jeunesse Canada believes it is essential to foster a love of reading from birth. Bayard Jeunesse Canada regards magazines as a unique tool to cultivate a child's interest in the world around them and to satisfy their natural curiosity. The diverse content of the magazines appeals to all children, from any cultural or social background. The magazines are created with passion and a desire to help children learn while having fun.