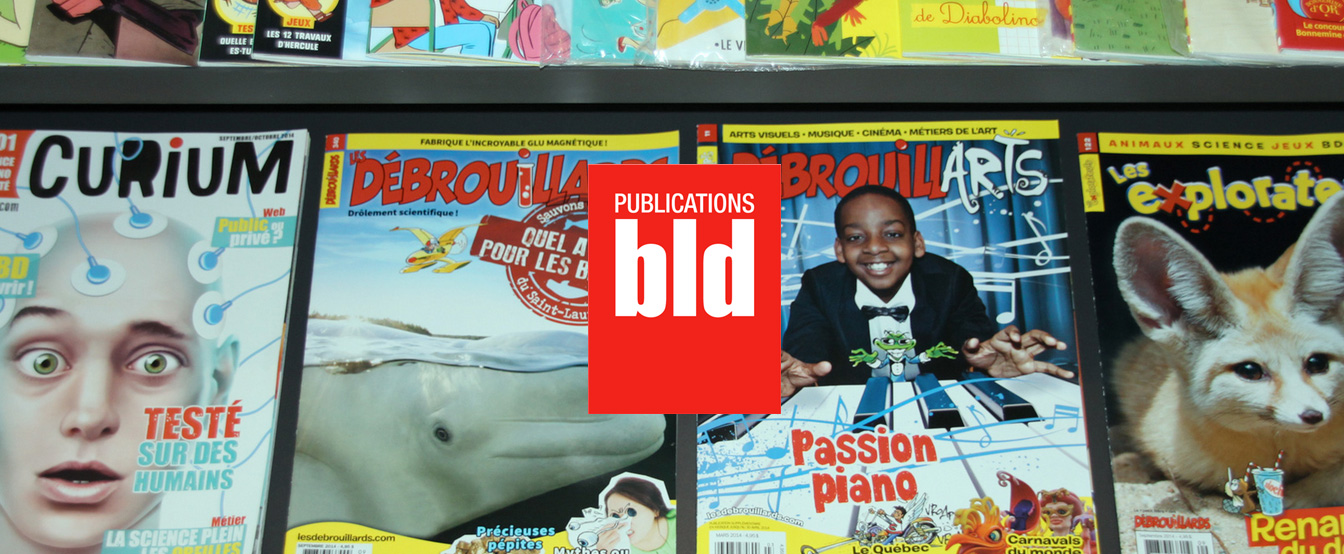 BLD Publications: Les Débrouillards and much more!
BLD publish three monthly magazines: The Débrouillards for 9-14 years, Explorers (6-10 years), Curium (14-17 years). These magazines reach over 370,000 young people, parents and teachers. BLD Publications also produce books and digital applications, participate in TV projects and coordinate three scientific information websites.
Les Débrouillards: The scientific magazine for the 9-14 years old.
This magazine contains scientific experiments and illustrated reports on the environment, nature, technology, astronomy, the human body, history, etc. Les Débrouillards also offers numerous cartoons, games and lots of variety. For kids who want to know everything!